Back to Blogs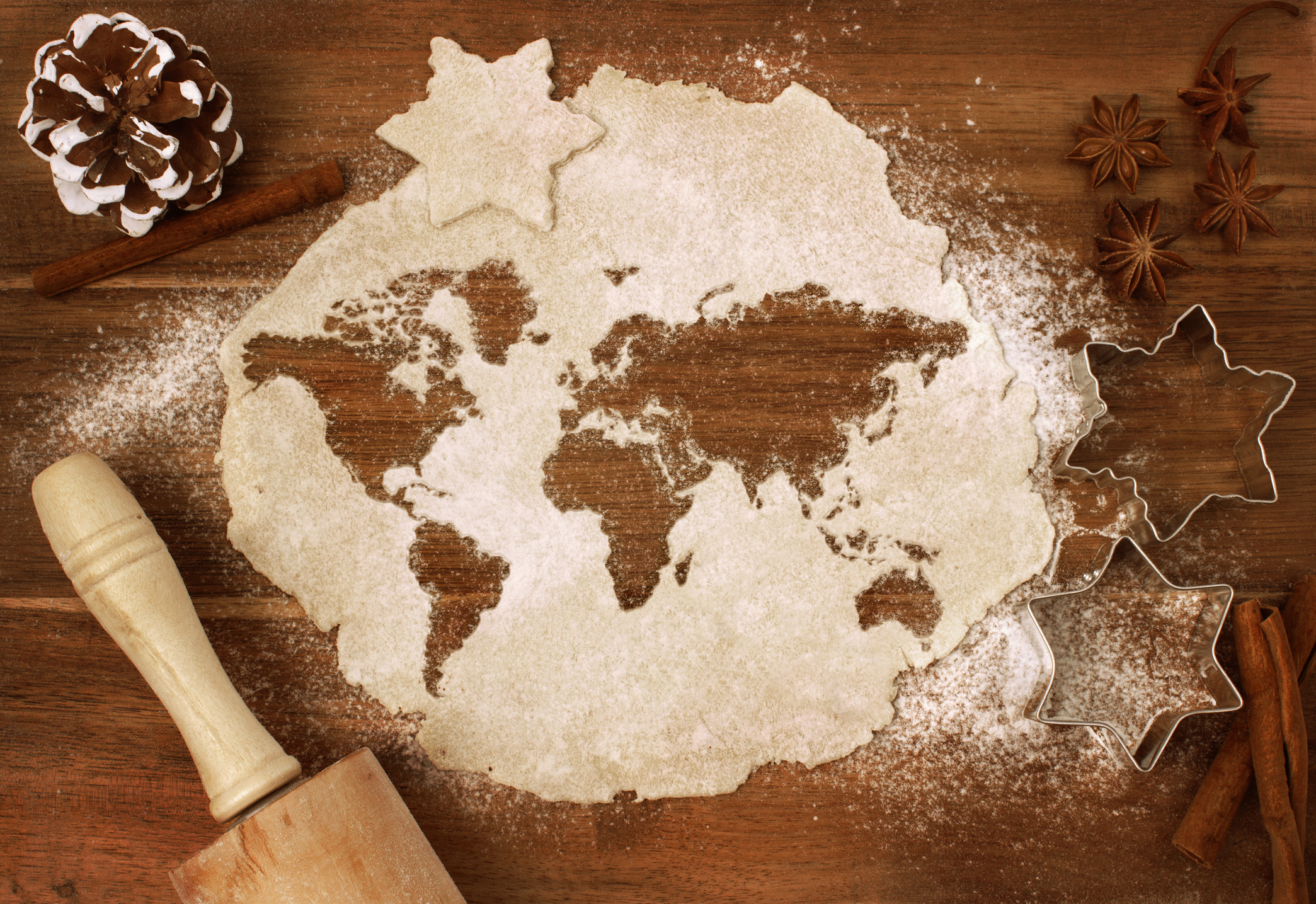 Christmas Food Around the World
​Many of the passengers we deal with coming through Schiphol airport come from far flung places with different tastes for the Christmas dinner, here's a few of them.
China – Apples
In China to show someone your care and best wishes apples are carved with personal messages and wrapped in colourful or shiny paper and presented as gifts. They're often called "peace Apples" and show how much you care about someone's wellbeing.
We deal with a large amount of Cargo at Schipol on behalf of our clients, not sure we've seen that many carved apples in the load though.
Japan – KFC
No kidding, in Japan it's a national tradition to order a KFC banquet on Christmas eve. You have to order months in advance and possible queue for hours to collect your chicken bucket. Over 3.5 Million Japanese indulge in the colonels secret spices.
Interestingly Shinjuko train station in Tokyo is one of the worlds busiest with over 3.6 million passengers per day! To put that in perspective, Schiphol the third busiest in Europe handles only 200,000 passengers per day.
England – Christmas pudding
The Brits love a stodgy pudding made from suet and fruit then steamed for hours on end to create a sticky dessert. Often made months in advance and "fed" with alcohol whilst waiting the pudding is added to by including silver coins to bring luck and broken teeth to those who find them. As a final tradition the pudding is often served at the table on fire having been doused in brandy and set alight.
Englands Heathrow is the busiest airport in the UK but at only the seventh busiest in Europe makes it dwarfed by Schiphol at the third largest.
Sweden – Smalahove
I hope you've already eaten before reading this one. In Sweden a Christmas delicacy is serving a salted and dried sheep's head! Served with potatoes and veg its tradition that the ears are eaten first.
Schiphol have a dedicated animal transport centre http://www.schipholanimalcentre.com/ handling anything from Hamsters to Horses and cats to kangaroos their team arrange for the safe transport of all the animal passengers. I think if they have sheep coming through though they'll probably be alive.
Italy– Seven Fish Feast.
A long tradition following Catholicism in Italy a feast of seven fishes is a long held tradition for their Christmas dish. Representing the completion of God's promise to the messiah on the seventh day this feast is served on Christmas eve not only in Italy but also in Italian communities in America.
We don't really get much in the way of fish transported at the airport, as the Netherlands has rich coasts and fishing the more than seven types of fish available are always some of the best in Europe.
If any of these tease your tastebuds feel free to mix up your festive activities, however I think that most of the Dutch will settle with the usual Banketstaaf, Speculaas and chocolate letters.